Spice Mixes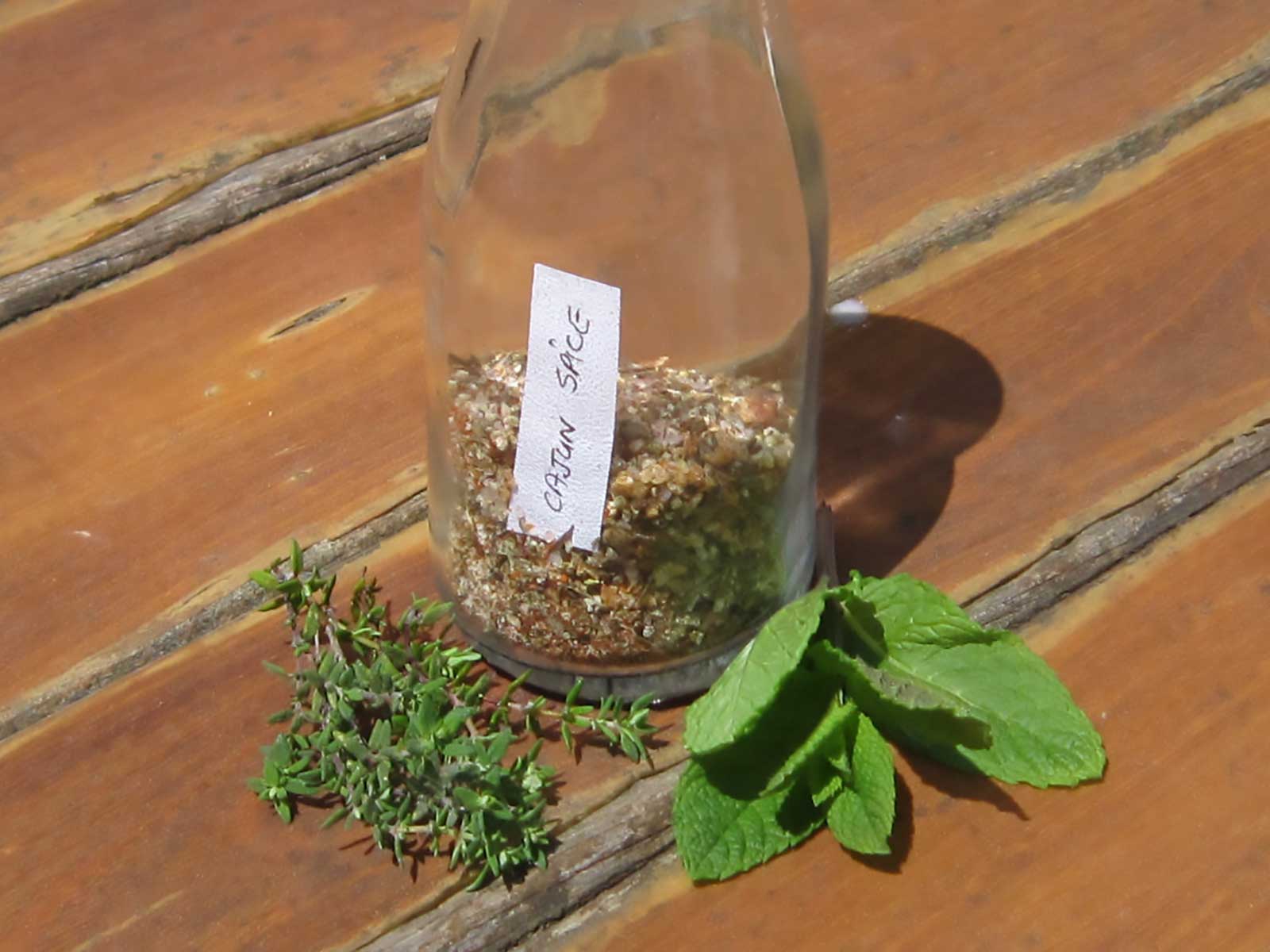 You can make your own spice mixes using dried and powdered ingredients. The more organic the ingredients the less additives and preservatives the mixes will contain. Supermarket spices often have added anticoagulants and MSG (monosodium glutamate).
So here are a couple of mixes I have tried with great success using mainly home dried ingredients. My post on Powders has instructions on how to make powders from dried ingredients.
Taco Seasoning
Apart from making tacos, you can use this seasoning in many ways:
Add to creamy kefir to make a spicy sauce (delicious as a dip too!)
Sprinkle on oven baked potato chips
Add to pasta sauce
Sprinkle on home made pizzas
Add to soup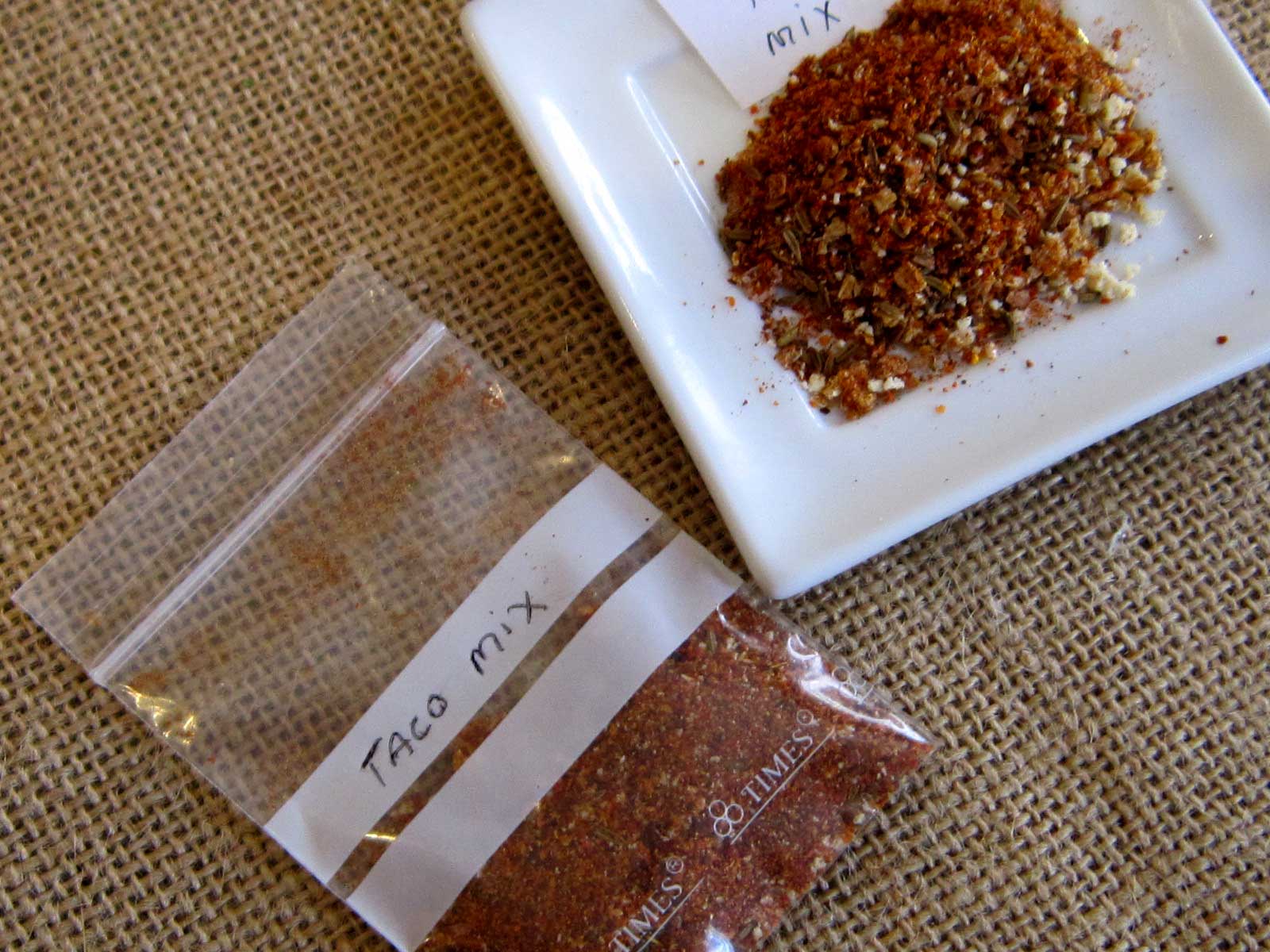 Ingredients
2 TBS chili powder
2 Tsps salt
2 Tsps ground black pepper
1 Tsp onion flakes
1 Tsp cumin
1 Tsp paprika
1/2 Tsp garlic powder
1/2 Tsp cayenne pepper
1/2 Tsp dried oregano
Mix all the ingredients together and store in a glass jar.
Cajun Seasoning
There are many recipes that use cajun spice mix so having a supply on hand is very useful. Apart from that it has some other great uses:
Use as a rub for fish
Add to kefir or yoghurt for a great dipping sauce
Add to popcorn for a tasty snack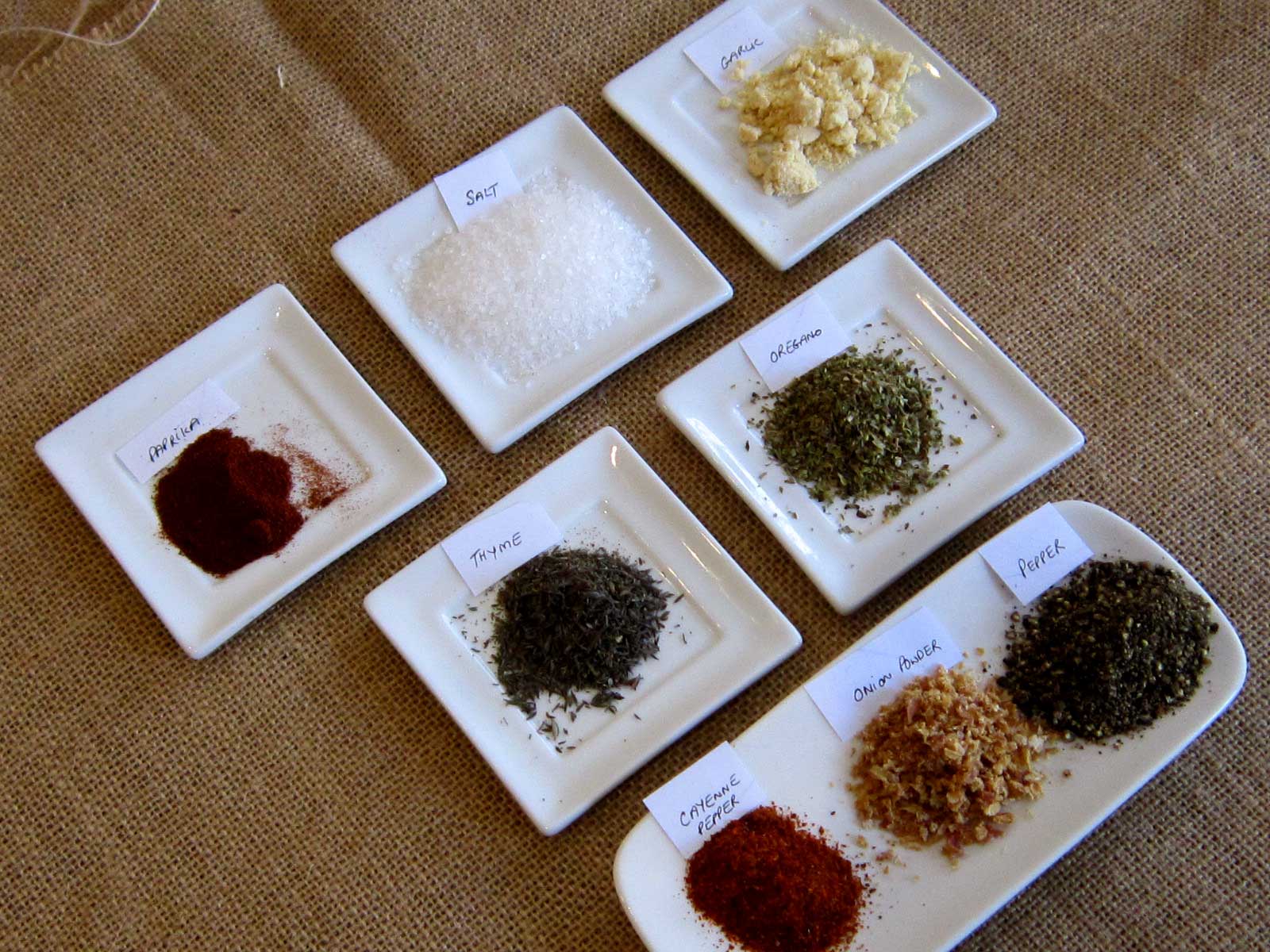 Ingredients
1 TBS paprika
1 TBS salt
1 TBS garlic powder
2 tsps onion flakes
2 tsps ground black pepper
 1 tsp cayenne pepper
2,5 tsps oregano
2.5 tsps thyme
Mix all the ingredients together and store in a glass jar.
---
---