Dehydrated Chimichurri Mix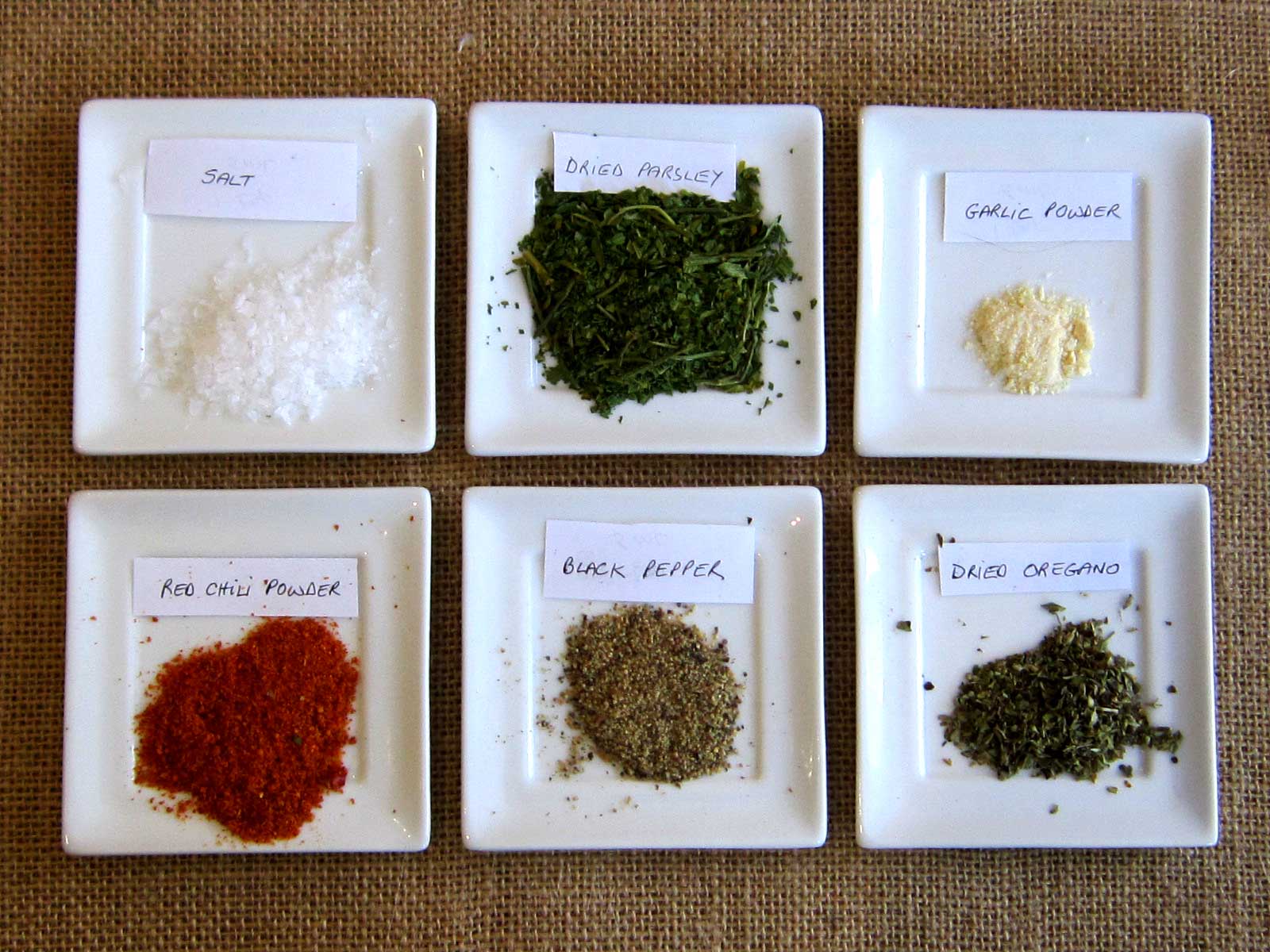 What is Chimichurri?
Chimichurri is a cold sauce that comes from the local cuisine of Argentina and Uruguay in South America. There are two versions, one green and one red. It is used as a dressing :
On grilled meat
On vegetables
On eggs
The dry mix can also be used
As a meat rub before cooking
As a savoury seasoning salt (for a finer mix, grind down in a coffee grinder)
I thought I woud try and make chimichurri using dehydrated herbs and spices, and it worked really well. Here is the recipe.
Dehydrated Chimichurri Mix
Basic Mix
1 Tablespoon/18ml dried parsley
1 Teaspoon/5ml dried oregano
1 Teaspoon/5ml dehydrated powdered garlic
1 Teaspoon/5ml red chili flakes
1 Teaspoon/5ml salt
1 teaspoon black pepper
 Optional Extras
Add as few or many of these additional ingredients as you like – experiment!

1 TBS/18m dehydrated red onion flakes
1/5ml tsp basil
1/5ml tsp paprika or powdered sweet pimenton
1/2 tsp/2.5ml ground or flaked bay leaf
 1 tsp/5ml lemon powder
 Liquid Ingredients
 100 ml extra virgin olive oil
50 ml red wine vinegar
50 ml filtered water
Directions
Mix all the dry ingredients in a bowl. Add the water and vinegar and allow to stand for 15 minutes, then add the oil and mix well.
The flavour will become stronger after a day or two. Keep refrigerated and use within three weeks.
Tip: If you plan to use this sauce fairly frequently, make the dry mix in larger batches and separate in to small ziplock bags ready to add to the liquid ingredients when needed. The dry mix should keep indefinitely.
---
---