Leeks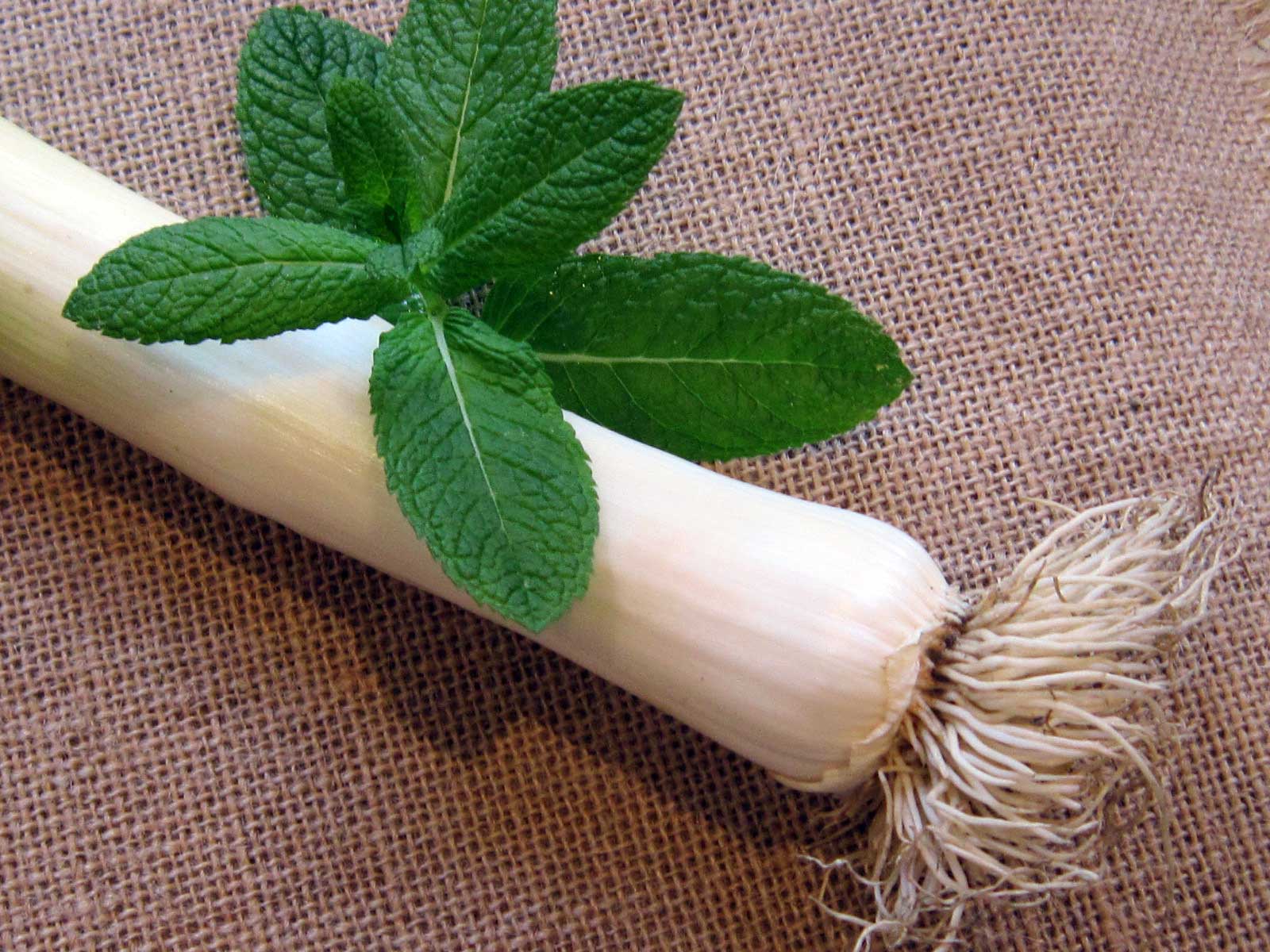 Leeks are very easy to dehydrate. They are related to chives, shallots, and onions, and can be added to soups and stews, boosting both nutrition and flavour. They are rich in prebiotic carbs which feed the good bacteria in the stomach, as well as having a number of other health benefits.
Read my post on Leek Powder for more ideas on using dehydrated leeks.
Info
Dehydrating Leeks
Uses
Fresh Weight
100 Grams
 Add to soups
Dried Weight
9 Grams
 Add to stews
Daily Portion (Dried)
7 Grams
 Add to omelettes
Prep Time
 20 minutes
 
Drying Time
10 hours
 
Drying Temperature
125 Fahrenheit/ 52 Celsius
 
Health Benefits
Vision, skin, bones, circulation, Digestion
Equipment
Sharp knife
Plastic bowls
Colander
Cutting Board
Food Wash/Vinegar/Lemon Juice
Preparation
Cut off the root section and the top part of the leek. Slit in half from top to bottom. Then cut each half into 2 cm slices.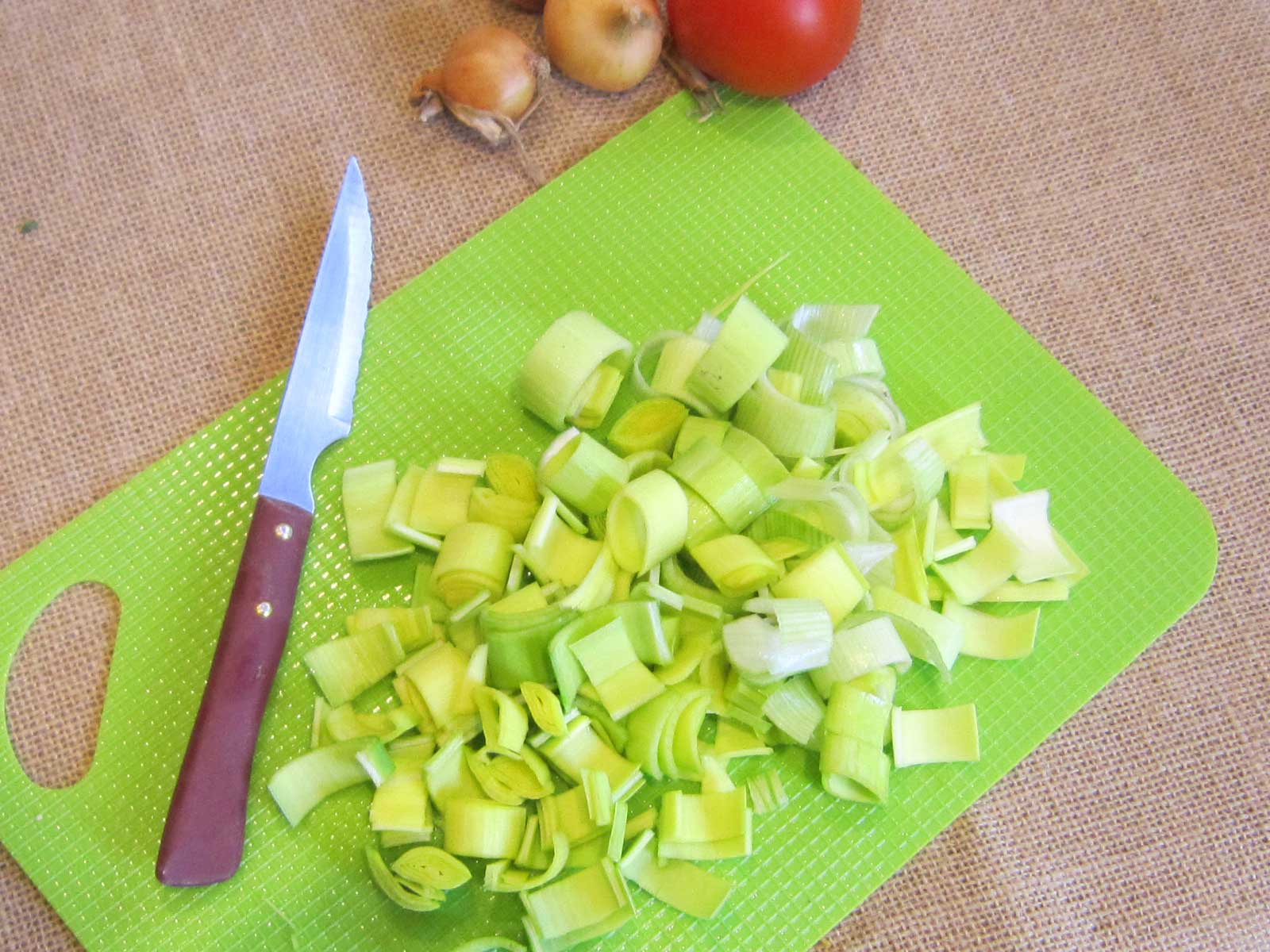 Break as many of the layers apart as possible to speed up dehydration. Then rinse to remove any soil trapped un between the layers. Soak in a wash for 5 minutes before draining.
Dehydrating
Spread out on the dehydrator trays and dry at 125 Fahrenheit/ 52 Celsius for 8 hours.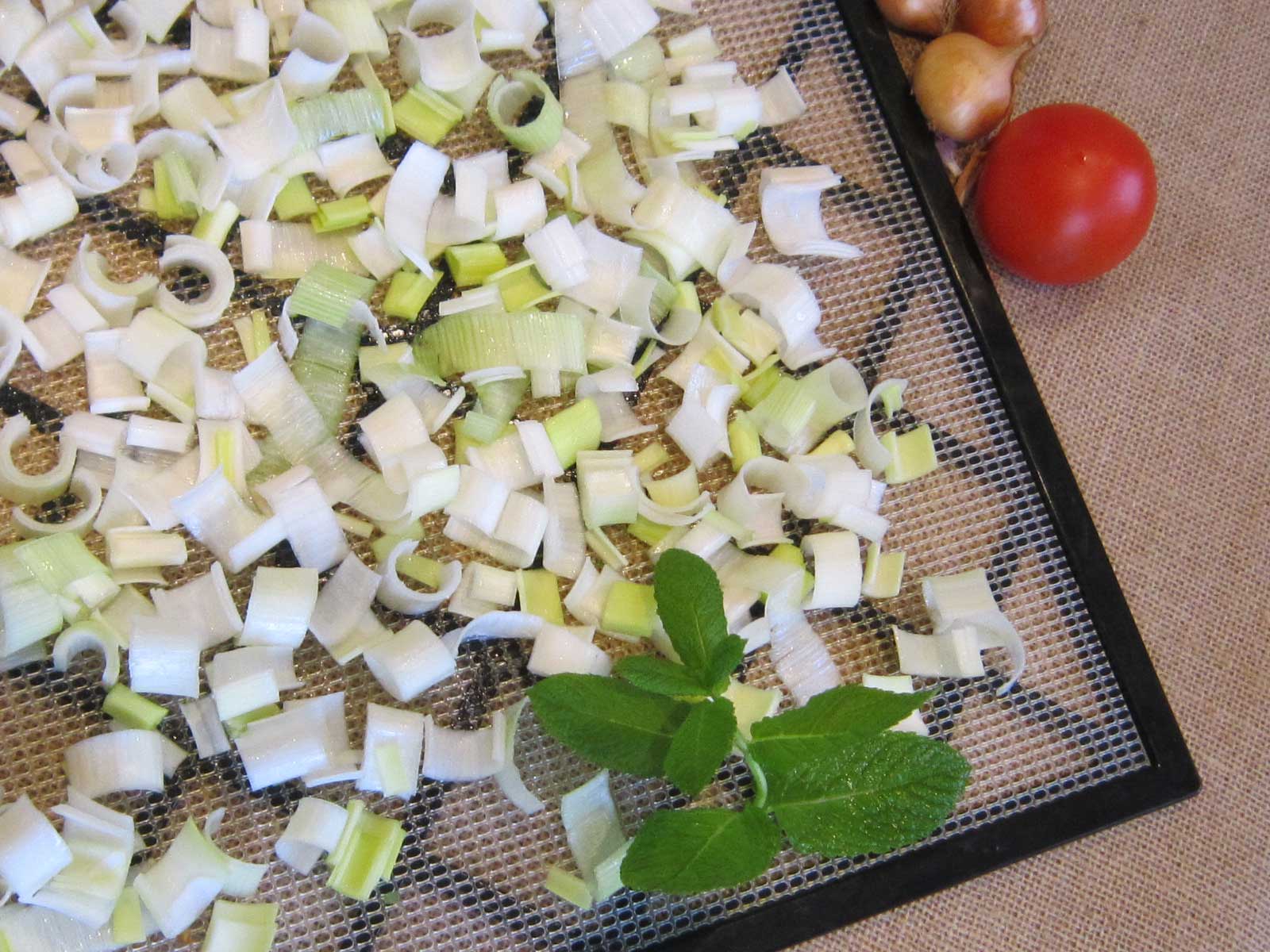 Once dried add to a glass jar and store.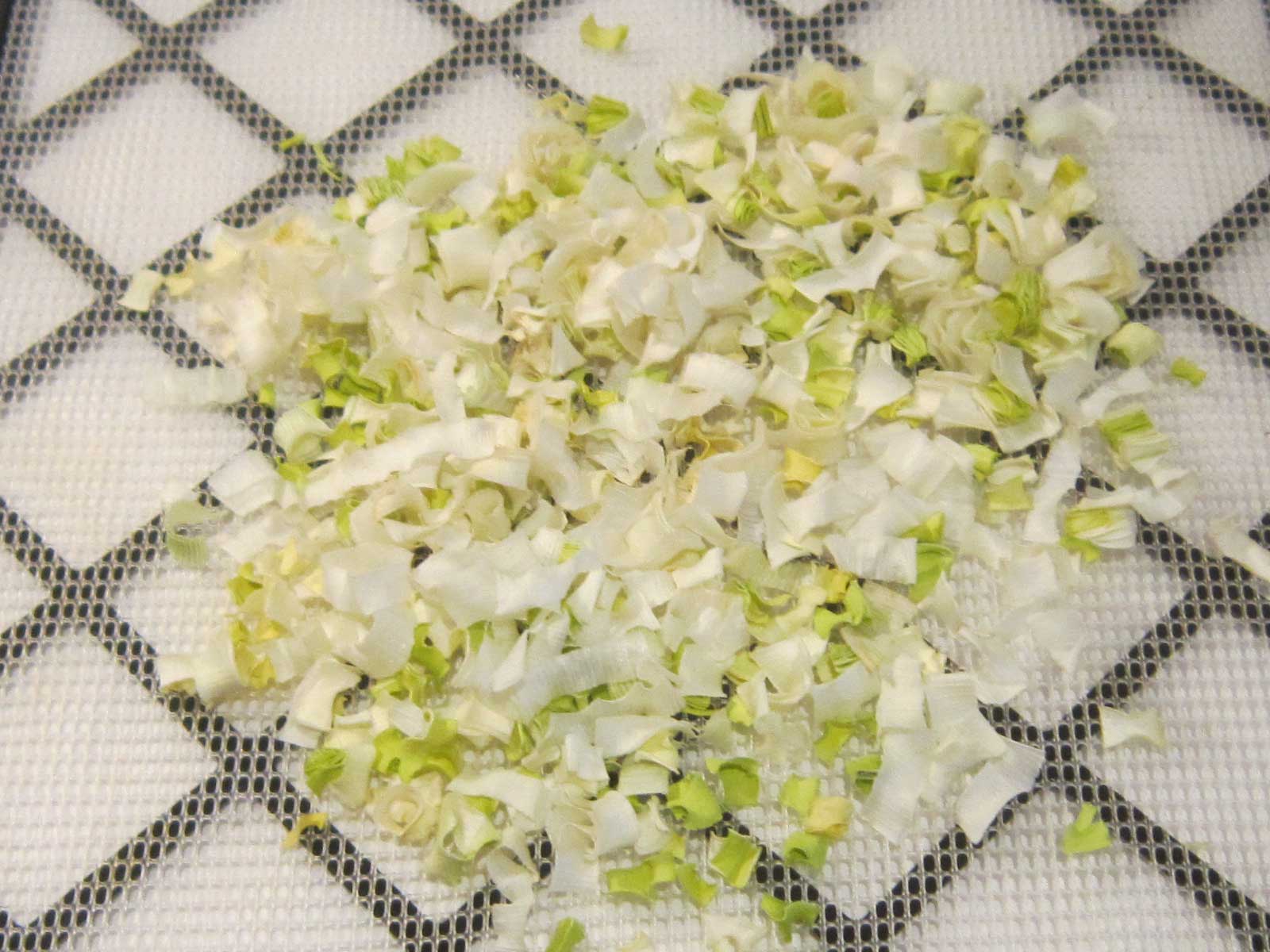 Conditioning
Conditioning is a process of making sure that whatever you have dried has as little moisture as possible in it. It's a simple process and involves mixing or shaking to redistribute the dried leeks and make sure they are completely dry. Do this for a few days.
Storage
Store in sealed containers in a dark area and add oxygen absorbers to help keep the contents dry.
 Tip: If I am making leek powder, I usually do this immediately after the leeks come out of the dehydrator as I find that is when they are at their driest.
---
---