Celery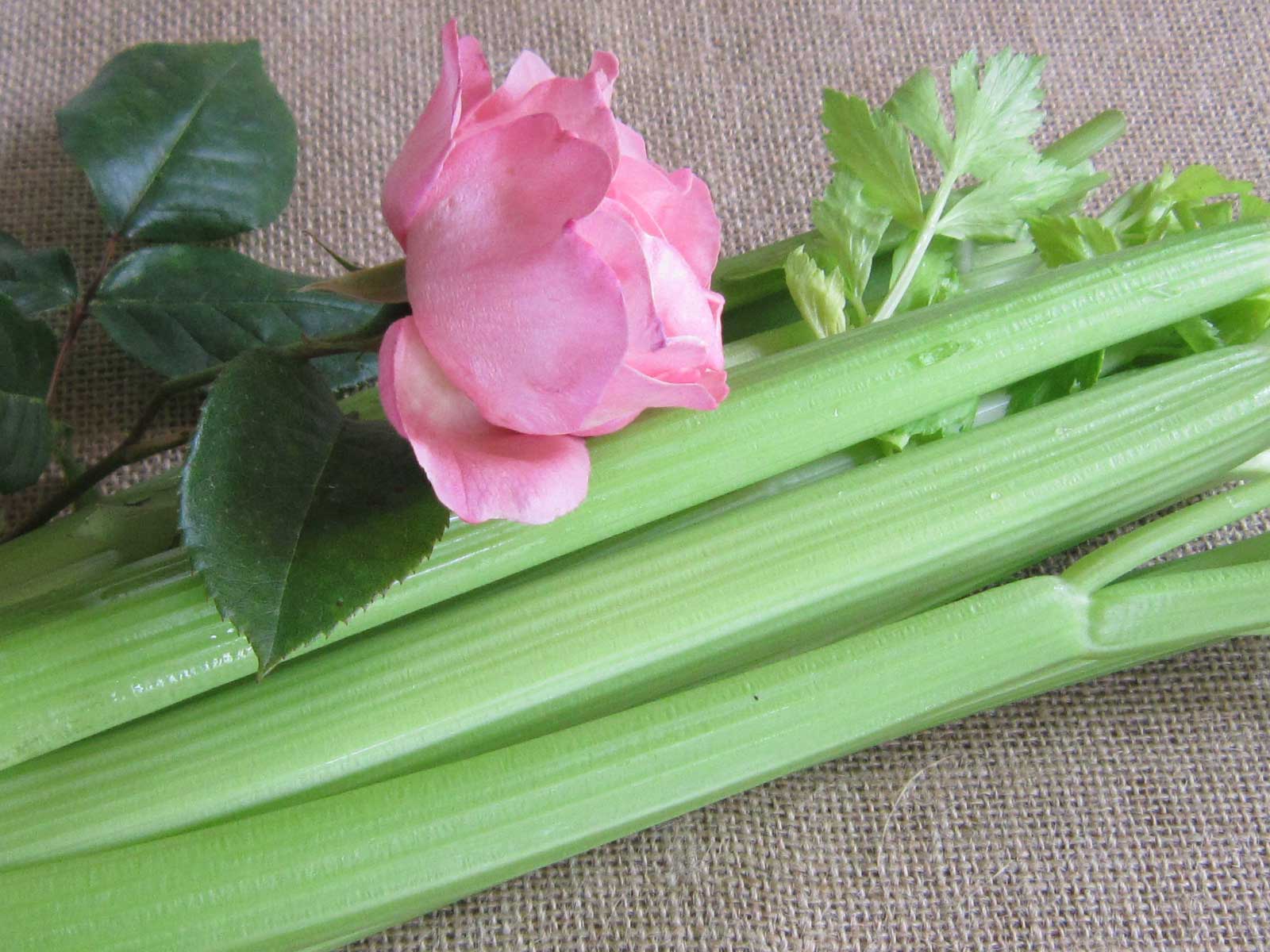 Celery is really easy to dehydrate, and is an excellent staple to have in your store as it adds both nutrition and flavour to soups and stews. Read my post on Celery Powder for instructions on how to make celery powder and for more ideas on what you can do with it.
Info

Uses

Fresh Weight
100 Grams
Make seasoned vegetable crisps
Dried Weight
6 Grams
Add to dehydrated ready meals
Daily Portion (Dried)
5 Grams
Add to soup mixes
80 gms Daily Portion (Powder) 
2 teaspoons (10 ml)
Add to stews
Prep Time
20 minutes
Make in to powder
Drying Time
8-10 hours
 
Drying Temperature
135
 
Health Benefits
Contains antioxidants, enzymes, vitamins and minerals. Helps reduce cholesterol. Low in calories.
Equipment
Sharp knife
Mandolin or Food Slicer (optional)
Plastic bowls
Colander
Cutting Board
Pan
Food Wash/Vinegar/Lemon Juice
Pot of water
Preparation
Start by cutting off the lower two inches of the celery – if you stand this in water it will grow another set of stalks over time 😉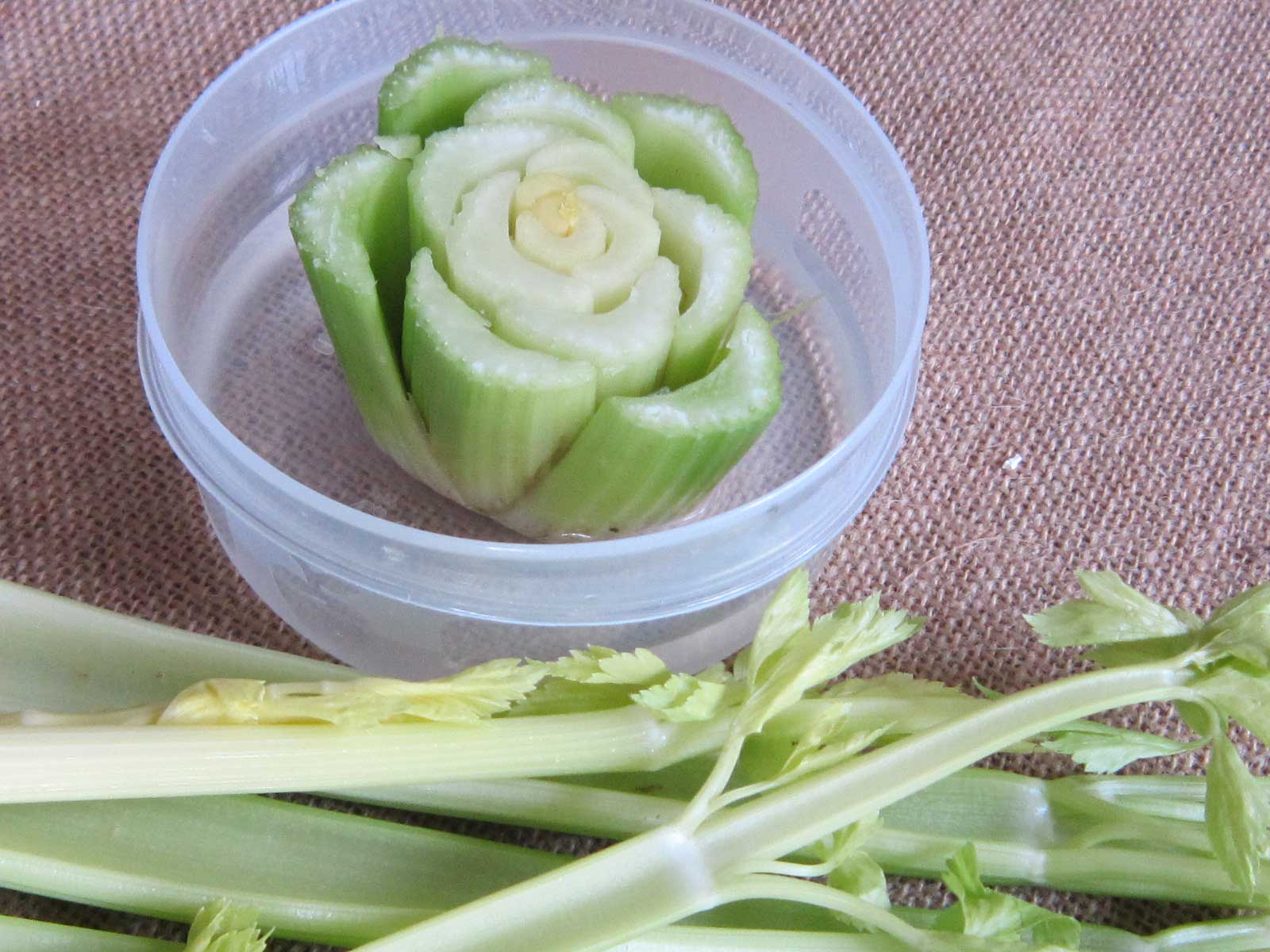 Rinse the stalks and soak in vinegar wash (If you want to keep the celery looking green after dehydrating, blanch for 1 minute then cool in ice water)
Chop the celery in to 1cm slices, or slice with a mandolin or food slicer.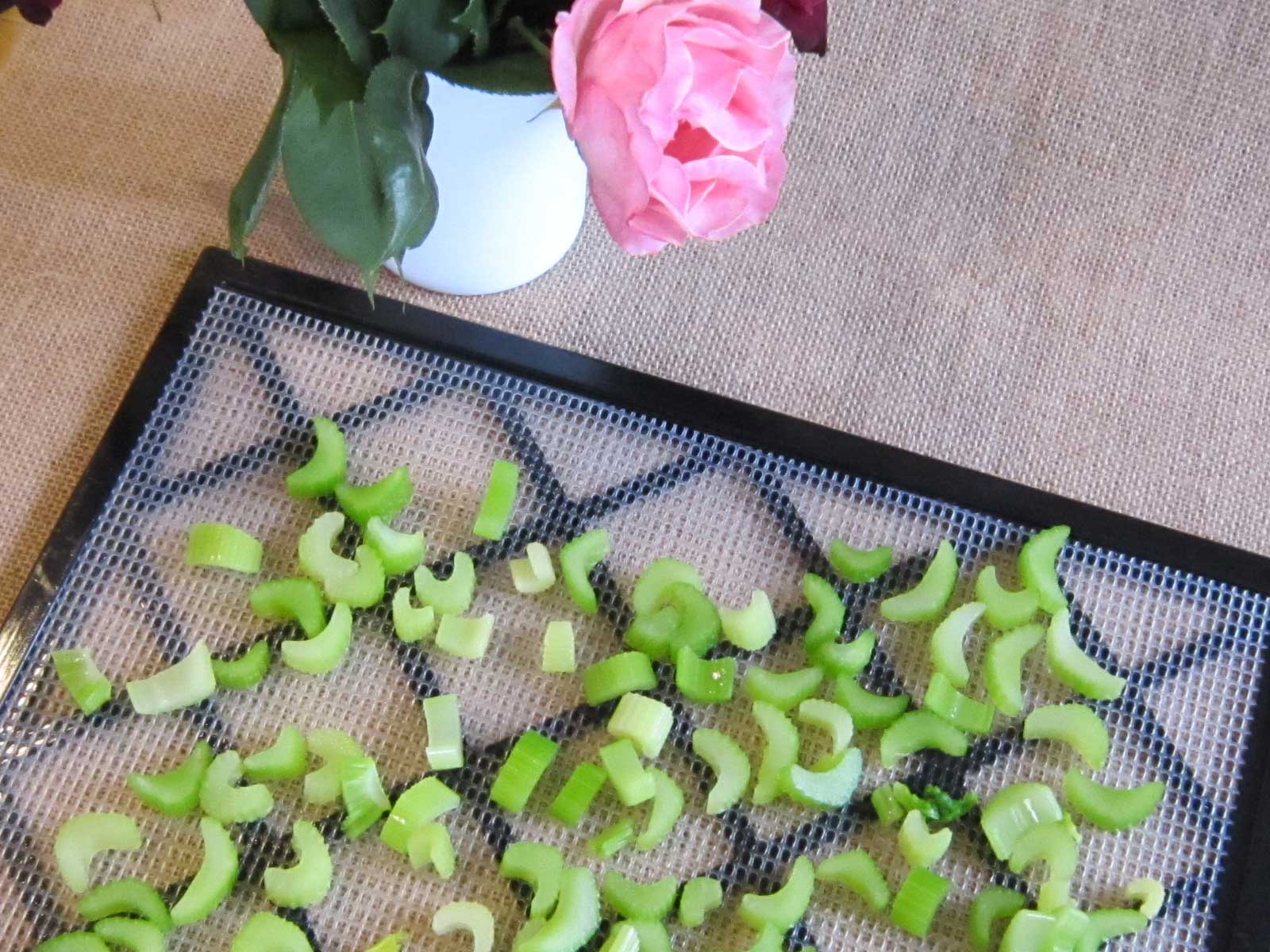 Dehydrating
Spread on dehydrator trays and dehydrate for approximately 8 to 10 hours at 135 degrees. Must pass the clunk test when done.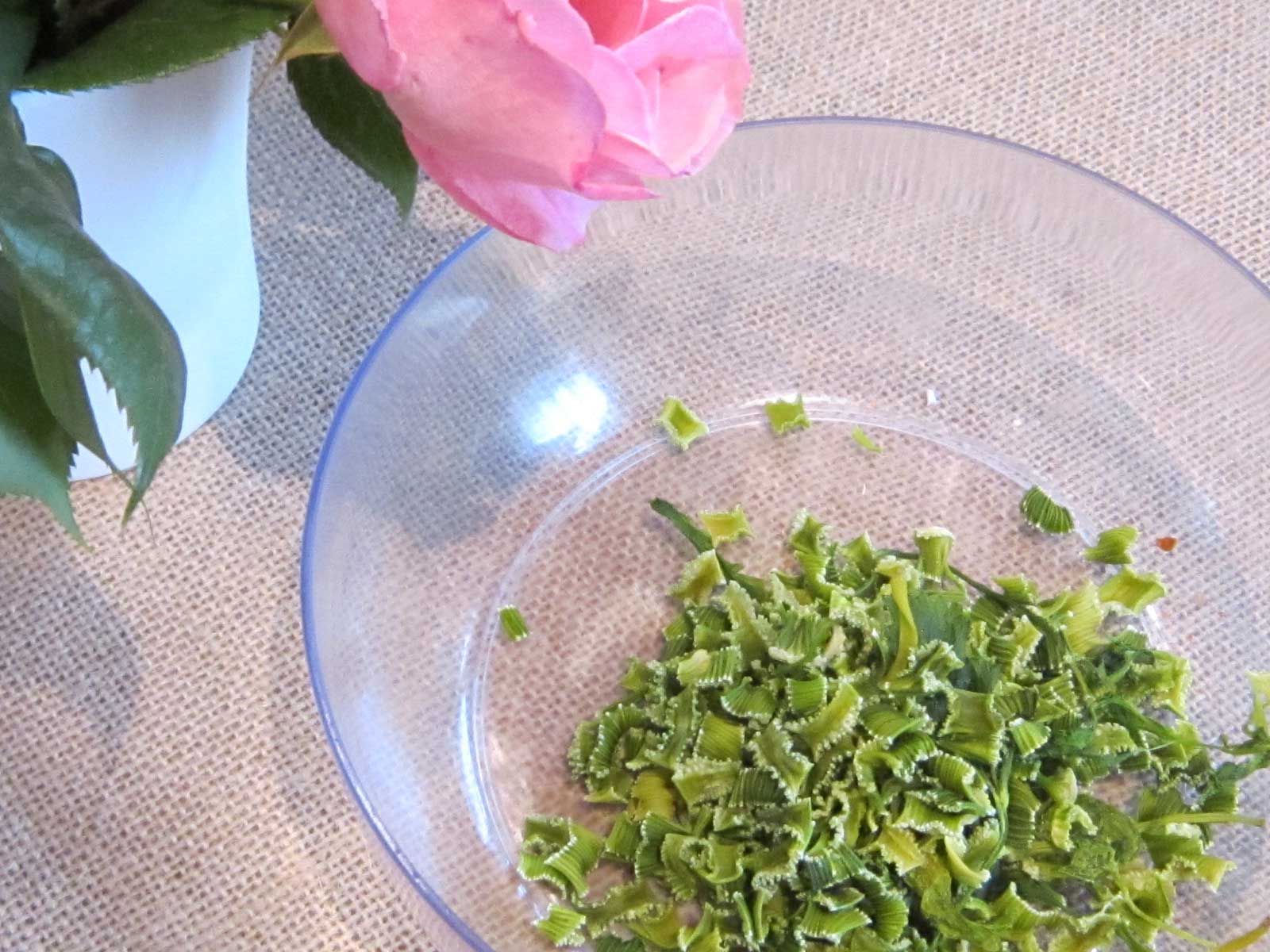 Storage
Store in sealed containers in a dark area and add oxygen absorbers to help keep the contents dry.
---
---